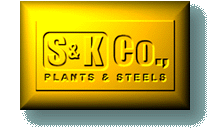 Welcome to our world wide web page!

S&K Co., Korea is the leading dealer in Korea of the used steel processing equipment and industrial plant having a number of experiences of used Slitting , Shearing , Tube mill , Roll forming lines as well as new plant.

S&K are capable of offer you any range of services required by client; dismantling, reconditioning, shipping, erection, Commissioning pursuing guarantee the operation.

If you do not find your particular requirement in the list, we will search it soon.
We also supply all the .

---

S&K Co., Korea
Address : KMC Building. 14 Gil 24, Bamgogaero, Gangnamgu, Seoul, Korea (Zip code:06364)

Contact Name : Y. Y . Yoon
E-mail : youngyen.yoon@gmail.com , 7777.yoon@gmail.com
TEL : 82-10-2394-0000 / 82-10-4320-4034

FAX : 82-2-406-5118
you are the th the visitors.

CUT-TO-LENGTH LINE,DEAL OF MACHINERY,EQUIPMENT,FABRICATION,FORMING,INDUSTRIAL EQUIPMENT,INDUSTRIAL,KOREA,MACHINERY,METAL FORMING MACHINERY,METALWORKING MACHINERY,STEEL PLANT,PLANT,ROLLONG MILL,S&K,SECOND-HAND,SHEARING LINE,SLITTING LINE, SNK,STEEL PLANT,S TEEL PROCESSING EQUIPMENT,STEEL WORKING,STEEL WORKING,STEEL,THBE MILL LINE,USED,